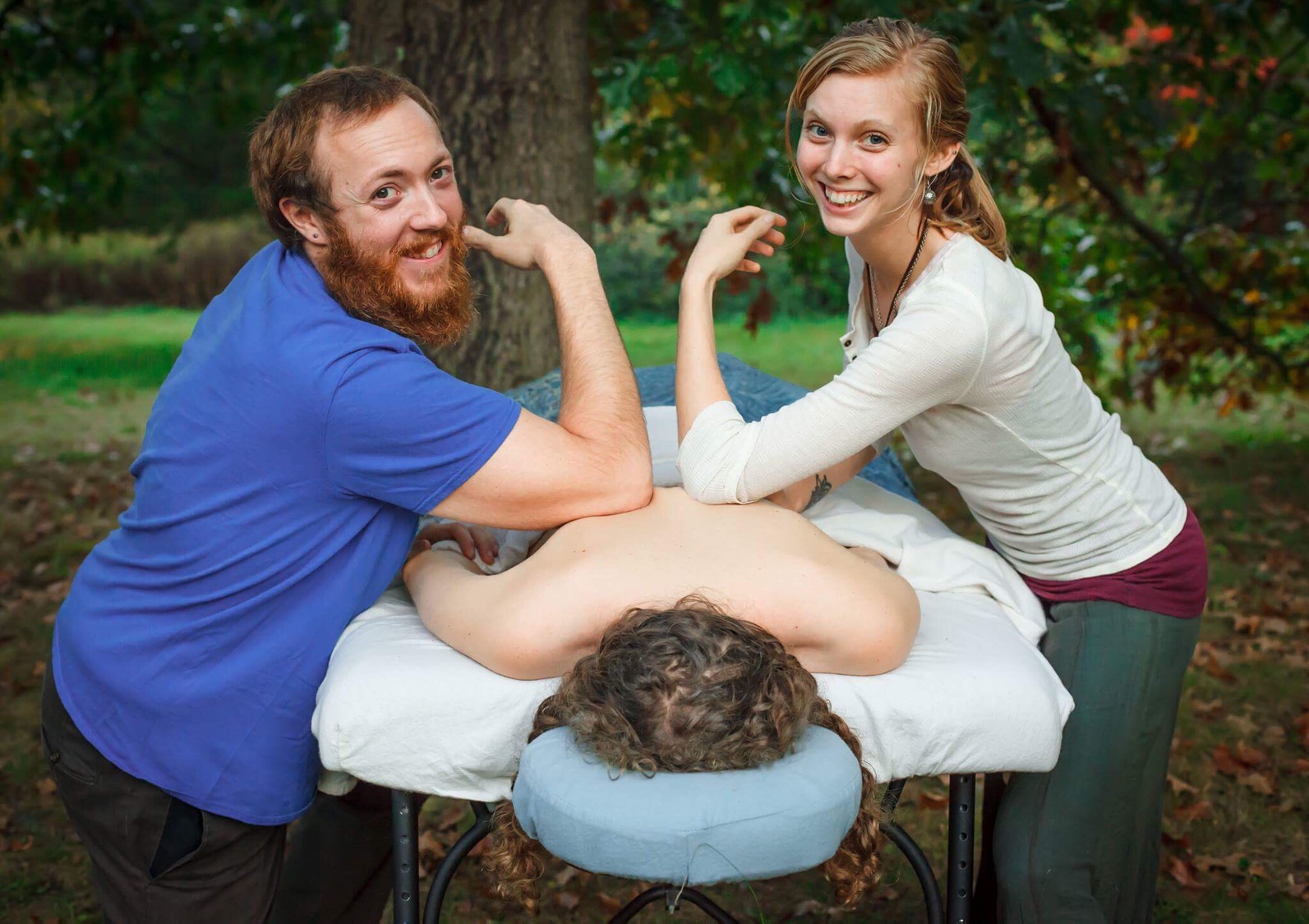 Welcome to Attuned.Life Massage & Wellness.

We offer affordable self care options for everyone.

Tune into healing frequencies.

Call 607-288-3866

225 S. Fulton St, in downtown Ithaca NY.

Sliding Scale Clinic Hours:
Wednesdays 10AM-6PM
Sundays 11AM-7PM
All of our services are available on a sliding scale!

$25-60 for a 30 minute Massage
$45-120 for a 60 minute Massage
$75-180 for a 90 minute Massage
$90-180 for a 60 minute 4 Handed Massage
$150-300 for a 90 minute 4 Handed Massage
And More!!

All Other Days (Mondays, Tuesdays, Thursdays, Saturdays) Standard Pricing $1.33 per Minute:

$40 for a 30 minute Massage
$80 for a 60 minute Massage
$120 for a 90 minutes Massage
$160 for a 60 minute 4 Handed Massage
$240 for a 90 minute 4 Handed Massage

And More!!

By Appointment ONLY! Same day appointments are available, call or text us first: 607-288-3866, or Like us and then message us on Facebook, or send us a carrier pigeon, or a smoke signal… But if you show up and we aren't in the office, we will feel bad! Get in touch with us and we'll get you in the first available appointment slot. 🙂
Subscribe To Self Care Today and Save With Our
Special Series Offers
Tune Into Healing Frequencies
The Weekly Massage
$300
Per Month or Every 4 Months
Subscription for: One 60 Minute session per week or month
get into a healthy routine
Save $5 a massage!
Self Care Package
Most Popular!
$840
Per Quarter
Subscription for:
Twelve 60 Minute sessions

Save $10 a massage!
once a week for three months, or once a month for the whole year! You choose, we massage.
Self Care Expert
$3250
Per year
Subscription for:
fifty two 60 minute sessions

once a week for the whole year;
or twice a week for 6 months
Full on commitment to self care at only $62.50 a massage
Transferable,
give the gift of self care
***Any of the above options are negotiable and can be adjusted to meet your needs!***
***We are happy to work with you to help you achieve your self care goals.***
***Reach out today and imagine yourself feeling even better!***
"The natural healing force in each one of us is the greatest force in getting well." Hippocrates
Tune Into Wellness Today!
Hippocrates was a Greek physician of the Age of Pericles, and is considered one of the most outstanding figures in the history of medicine. He knew, even back then, that we all hold the key to a healthy life and body within us. The body is incredibly good at healing itself, let us help you tap into that ability through our loving, helping hands.
Invest In Your Self Care Today!
Brian Grafstein & Victoria Anchor
We Love Events!
Want Massage and Energy Work offered at your event? We'll bring our Massage chair or table anywhere, reach out to Hello@Attuned.life today.

We Love Businesses!
Are you a business owner? We would love to work with you!
We offer competitive rates to make your employees feel good.
Massage is mentally, spiritually, and physically stimulating.
See happier, more efficient and loyal employees, while simultaneously becoming a more appreciated employer.
Reach out to Hello@Attuned.Life today for more details and to get a quote.